🌟 The "Alpha Study" Published by Our Team 🌟
☄ Manuscript Title: Mitochondrial and Immune Response Dysregulation in Melanoma Recurrence

We are thrilled to announce a breakthrough by our research group in understanding melanoma recurrence, a critical concern given that a substantial number of melanoma-related deaths occur in patients initially diagnosed at an early stage. Our latest publication in Clinical and Translational Medicine, provides novel insights into the complex interplay between mitochondrial functions, immune responses, and the tumor microenvironment in melanoma.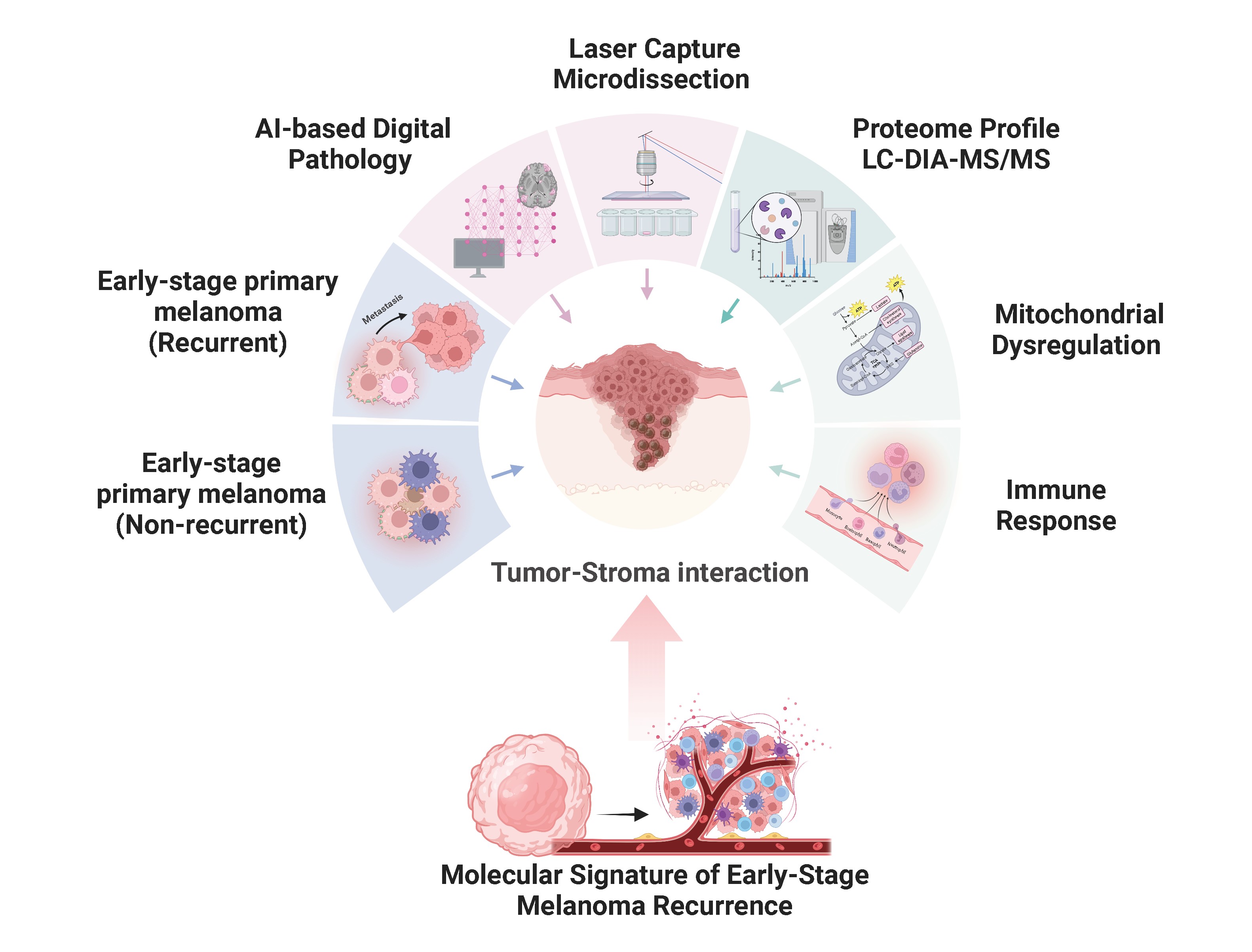 🌐 Key Highlights of Our Study:

1. Innovative Approach: Our study integrates artificial intelligence (AI) with spatial proteomics to unravel the molecular dynamics of melanoma recurrence.
2. Biomarker Discovery: We've identified novel molecular signatures with the potential to revolutionize the way melanoma is diagnosed and treated.
3. Personalized Medicine: Our findings open new avenues for personalized melanoma treatment, focusing on mitochondrial function and immune checkpoints.
4. Global Impact: Melanoma accounts for a significant number of cancer-specific fatalities in Europe and other populations, and our research contributes to better prognosis and treatment strategies.

💡 Why This Matters:

# Predicting High Risk of Recurrence: Our study marks a significant advancement in predicting melanoma recurrence, enabling earlier, targeted interventions to improve patient outcomes.
# Targeted Therapies: By focusing on the tumor microenvironment and mitochondrial pathways, our research paves the way for new, precise treatment strategies.
# Integration of AI in Cancer Research: The use of AI and digital pathology in our study exemplifies the potential of technology in advancing cancer research.

🌍 Advancing Patient-Centric Cancer Research: Our latest findings are a testament to the European Cancer Moonshot initiative's dedication to accelerating groundbreaking cancer research. By focusing on innovative solutions, our team is contributing not only to the molecular understanding of cancer but also to transform patient care.

🔗 Read the Full Manuscript: Mitochondrial and Immune Response Dysregulation in Melanoma Recurrence
Together, we are moving closer to a world where cancer can be effectively understood, prevented, and treated. Stay tuned for more updates on our ongoing research! 🔬
Sweden's Lund University and United States National Cancer Institute Sign Extension of MOU for Proteogenomics Cancer Research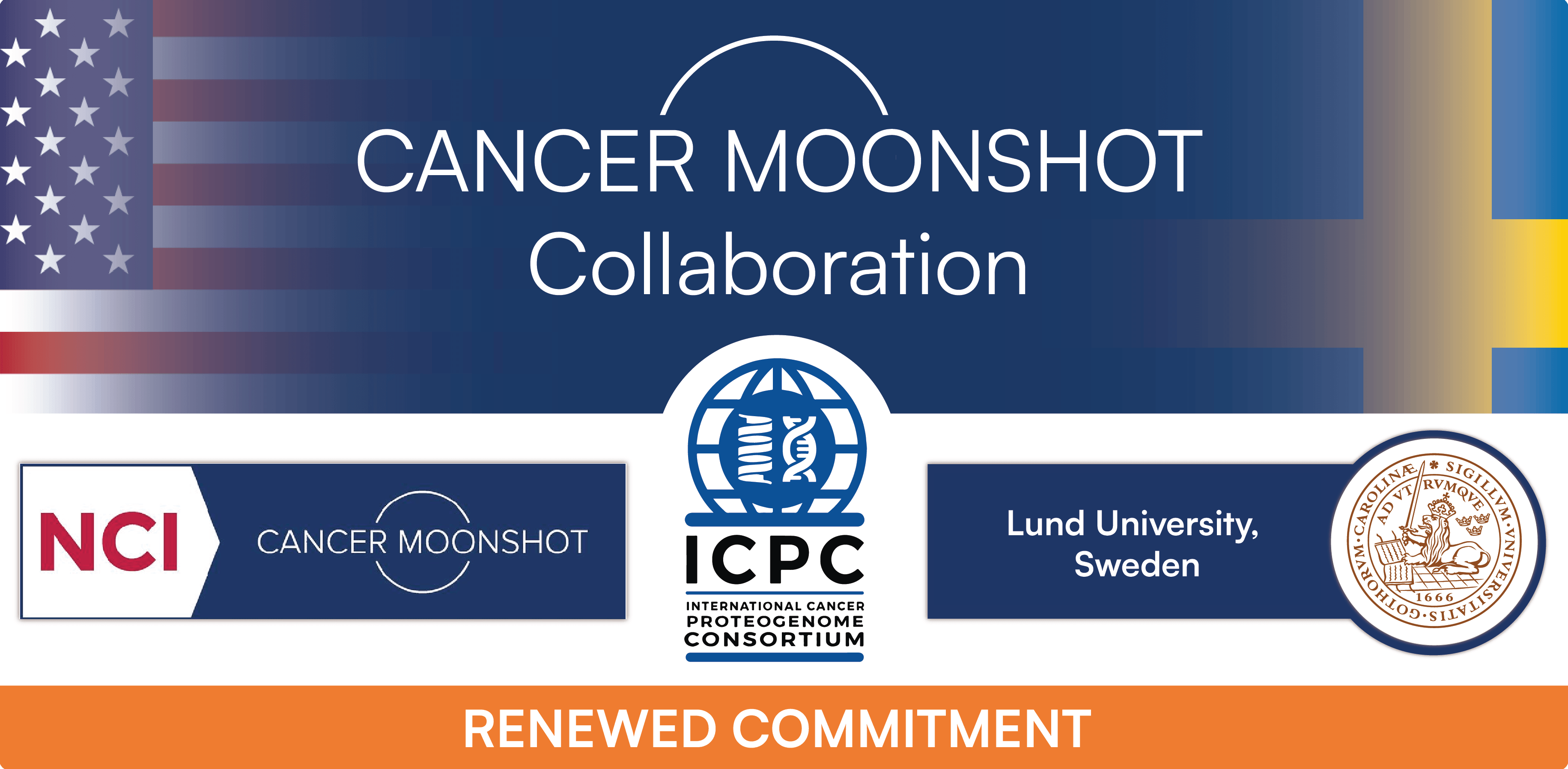 The National Cancer Institute (NCI) and Lund University in Sweden are pleased to announce the signing of an extension to their memorandum of understanding (MOU) for proteogenomics cancer research. The MOU, involving NCI's International Cancer Proteogenome Consortium (ICPC) and Clinical Proteomic Tumor Analysis Consortium (CPTAC), extends the existing partnership that began in January 2017 and will continue to foster international cooperation, investments, and public dissemination of proteogenomics data.
To read more, click here.
Katalin Kariko, the Nobel Prize Laureate, delivered an engaging lecture at the Academy of Science Biochemistry Center in Szeged, Hungary, 2023 October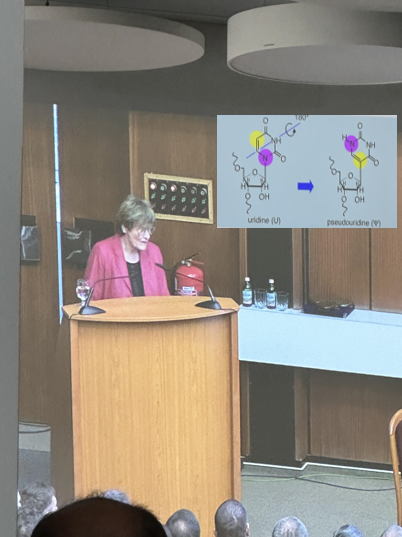 Katalin Kariko, the Nobel Prize Laureate, delivered an engaging lecture at the Academy of Science Biochemistry Center in Szeged, a place deeply significant to her journey as a young student where she began her remarkable career with a diploma thesis in Biochemistry. Her pioneering work in the field of mRNA, particularly in the synthesis of antiviral double-stranded RNA, set the stage for groundbreaking advancements. In 1985, Kariko embarked on her journey to the United States, and by 1990, she achieved a pivotal milestone by successfully injecting mRNA into frogs, leading to effective protein production. This breakthrough laid the foundation for further developments in the field, with therapy applications emerging in 1992. Kariko's contributions extended beyond mRNA research, as she demonstrated her ability to generate the correct forms of Post-Translationally-Modified Proteins in the field of Cardiology. Subsequently, her groundbreaking work paved the way for the emergence of BioTech, an Immuno Oncology company that actively engaged in drug development. Additionally, notable studies by Sanofi on head and neck as well as Melanoma Cancer diseases further propelled the field. These remarkable achievements collectively contributed to Katalin Kariko being honored with the prestigious 2023 Nobel Prize in Medicine, which she shares with her esteemed colleague, Drew Weissman. Their collaborative efforts have left an indelible mark on the field of medicine, promising new horizons in healthcare and disease treatment for the benefit of humanity.
Visit to The European Cancer Moonshot Center and Lund Hospital by the young Medical Doctors 2023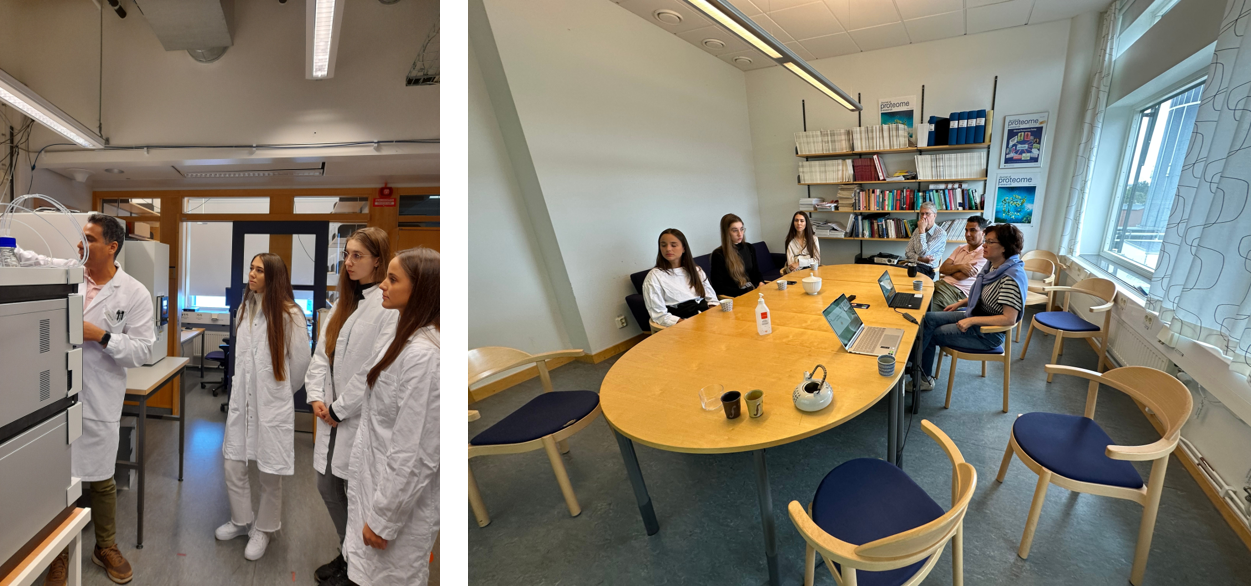 Klara, Bella and Blanka from The Szeged Clinic of Hungary. Boosting our Melanoma Cancer Collaboration
European Cancer Moonshot Team during the Szeged Oncology Workshop 2023
Over the years, our clinical collaboration has grown stronger, and we have made significant progress in building knowledge and expertise in melanoma through the analysis of new data generated in clinical studies.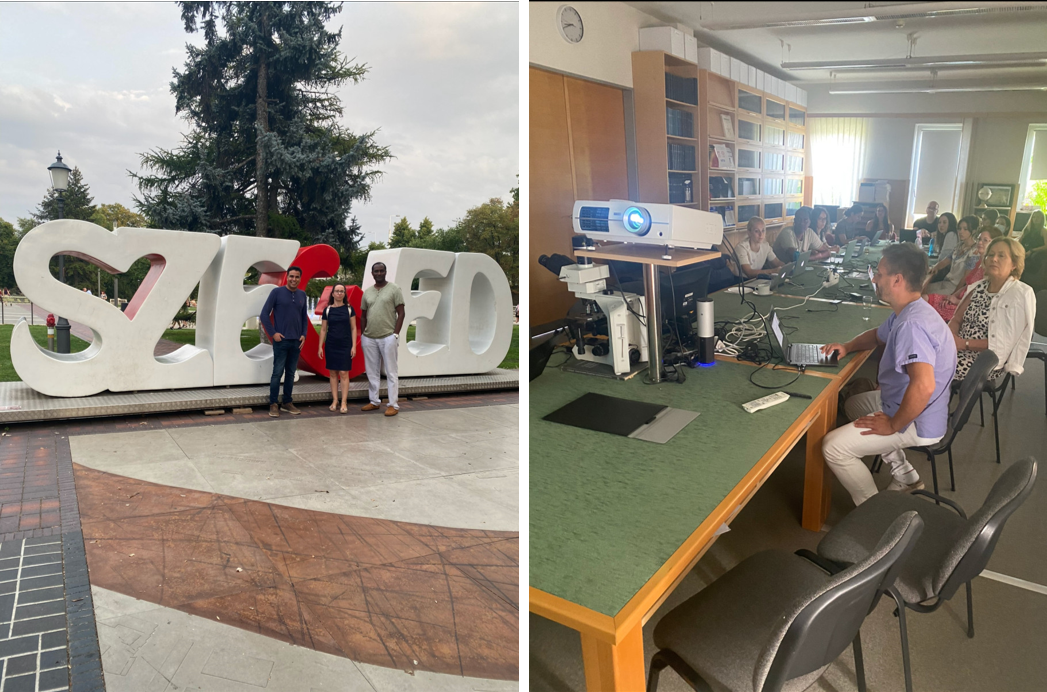 The new cancer plan announcement 2023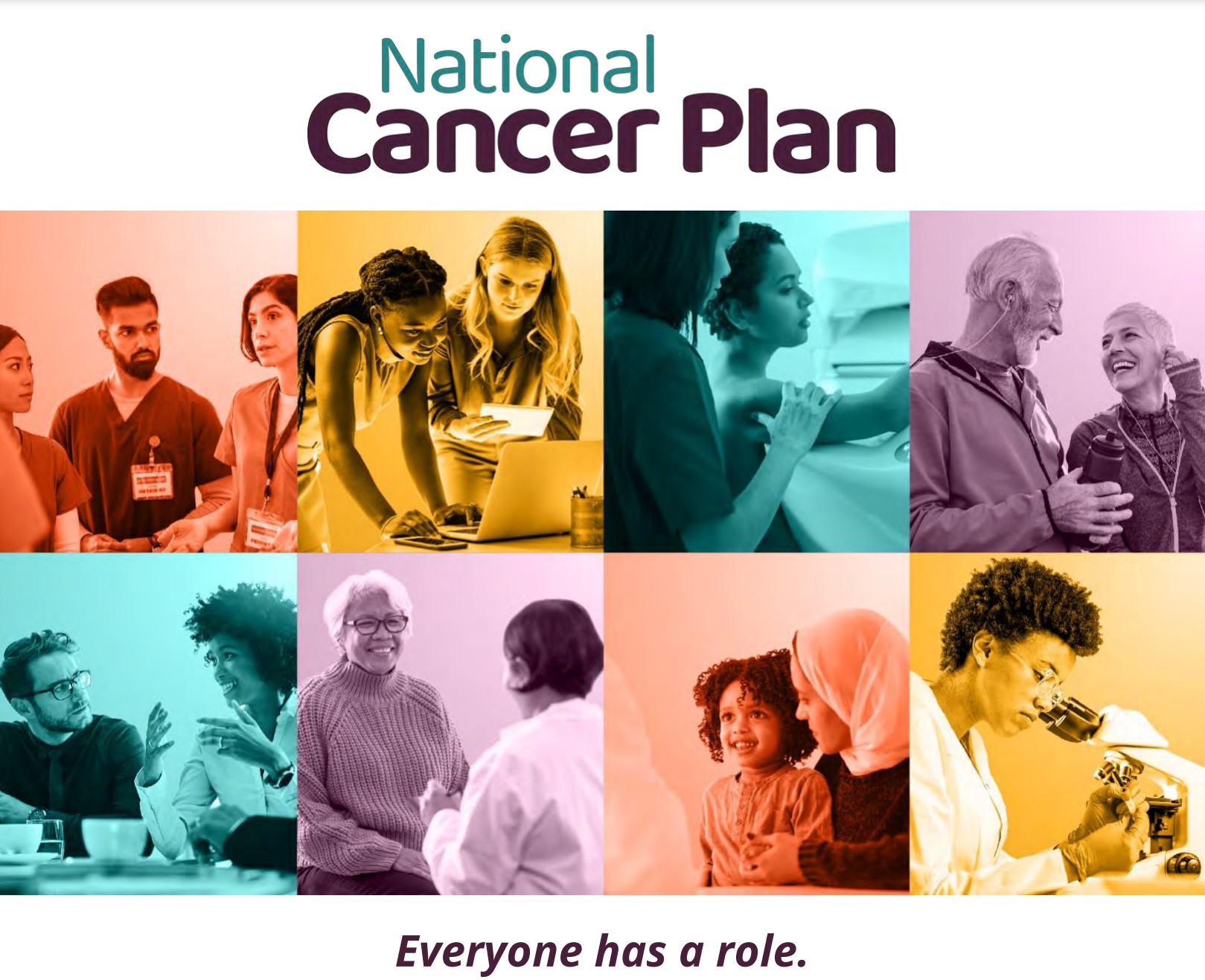 "The focus of the National Cancer Plan is to achieve a society where every person with cancer lives a full and active life and to prevent most cancers so that few people need to face this diagnosis"
Click on the image to read the document.
Melanoma study Biobank activity in collaboration with European Cancer Moonshot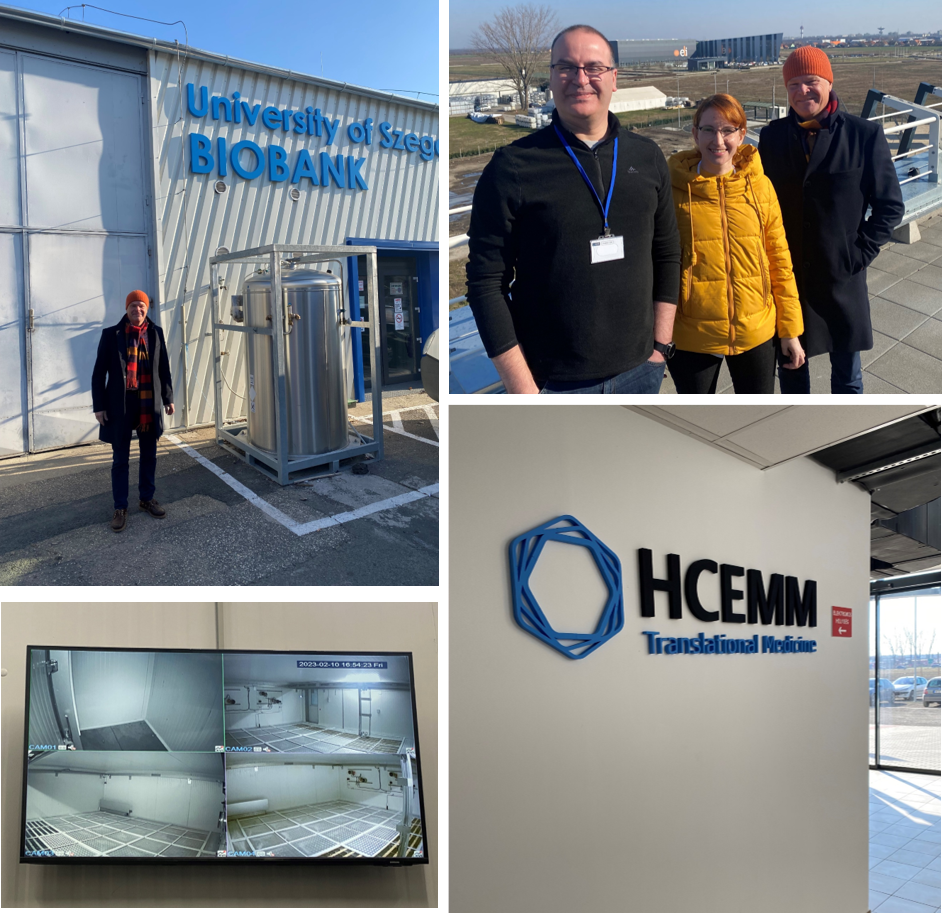 Professor Balazs Döme visiting the European Cancer Moonshot Lund Center
Our group had the pleasure of receiving Professor Balazs Döme from Anna Spiegel Cancer Center in Vienna. His visit on the first month of 2023 allowed the continuation of very important and promising collaborations.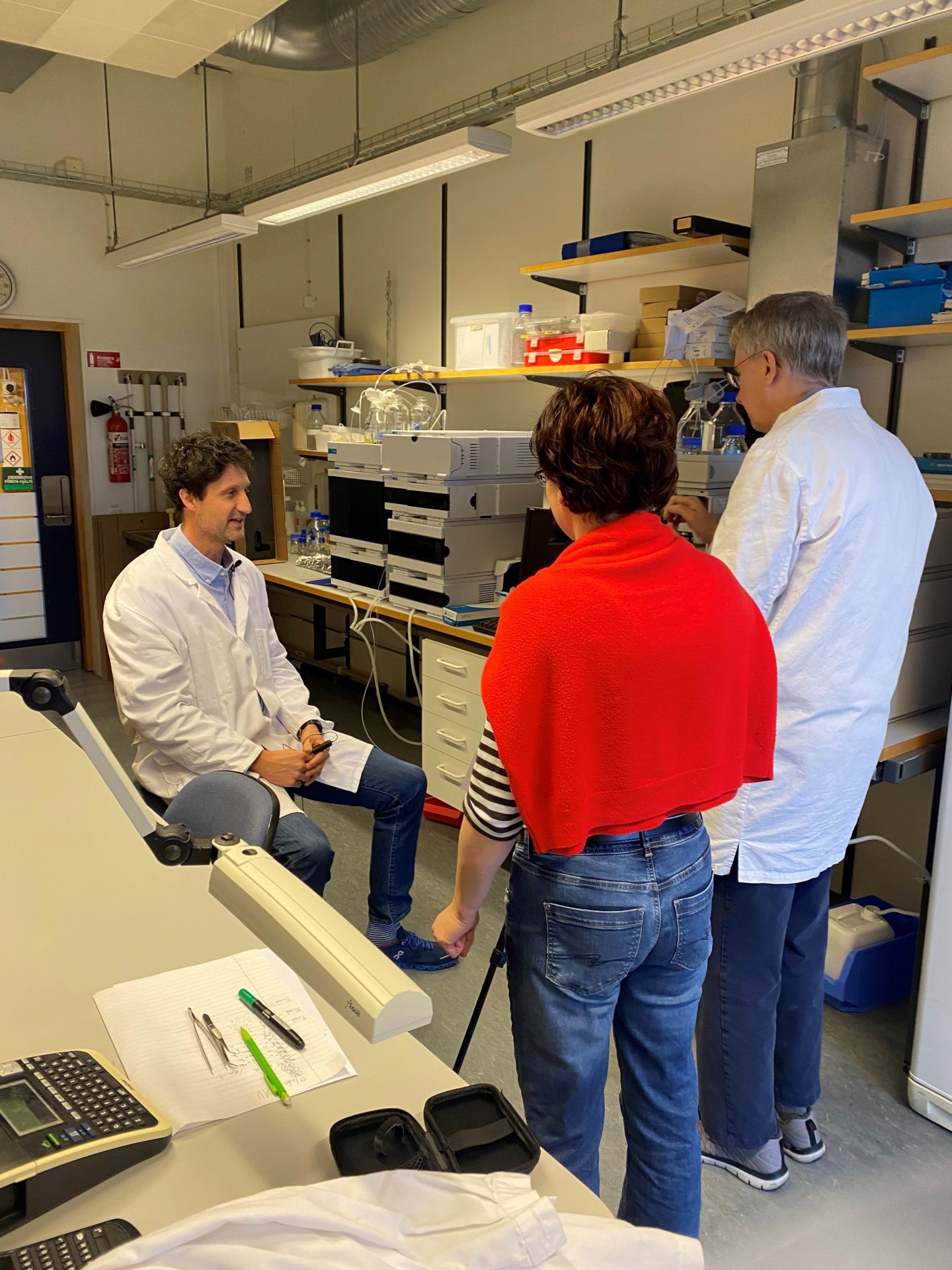 From left to right: Prof. Balazs Döme, Henriett Kovácsné and Roger Appelqvist
The LANCET Report on the New Phase of the Cancer Moonshot
Click on the image to access the article on The Lancet's webpage…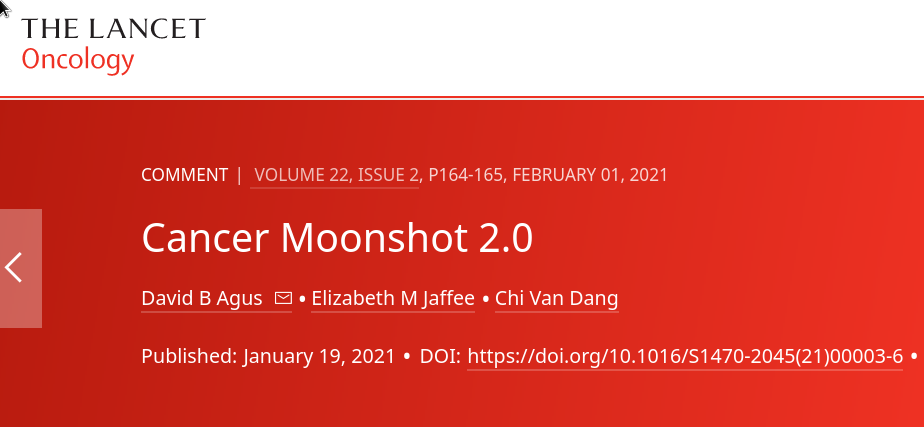 Help us spread the word about SPS 2022!

We hope that you will help us to spread the word about the upcomming SPS symposium in November by printing the attached PDF-poster and place it on the bulletin board in you department! The SPS Symposium will bring together students, young fellows, senior researchers, industry partners, world-leading scientists to bridge the broad fields of biological mass spectrometry and proteomics. With the ambition to highlight cutting-edge achievements in biomarker discovery, mass spectrometry and affinity-based proteomics, the scientific presentations will cover areas from technology developments to clinical findings. Our two-day program will offer an attractive combination of keynote lectures and seminars mixed with networking opportunities within poster sessions, exhibitions and social events. A poster session will provide the opportunity to present the latest results from your lab. We encourage especially young scientists to participate in the meeting and there will be a prestigious award for the best poster.
We welcome all of you till Stockholm and the SPS Symposium in November!

Please visit our website for more details: https://www.mkon.nu/sps_2022
Important dates:
Deadline for the regular fee: August 29th, 2022
Deadline for the late fee: October 10th, 2022
Deadline for abstract submission: August 29th, 2022

Professor Marko-Varga attended the 3 hours Cancer Moonshot Goals Forum hosted by the White House on May 11th.
This forum brings together leaders from the Cancer Cabinet and the White House to address cancer on multiple fronts.The private sector, foundations, academic institutions, healthcare providers, and the public had the opportunity to discuss the most recent efforts to reduce the deadly impact of cancer and improve patient experiences in cancer diagnosis, treatment, and survival across the seven pillars of how we know cancer today.
European Cancer Moonshot Lund Center team member Jonatan Eriksson giving a half-time research presentation on his study focused on drug imaging.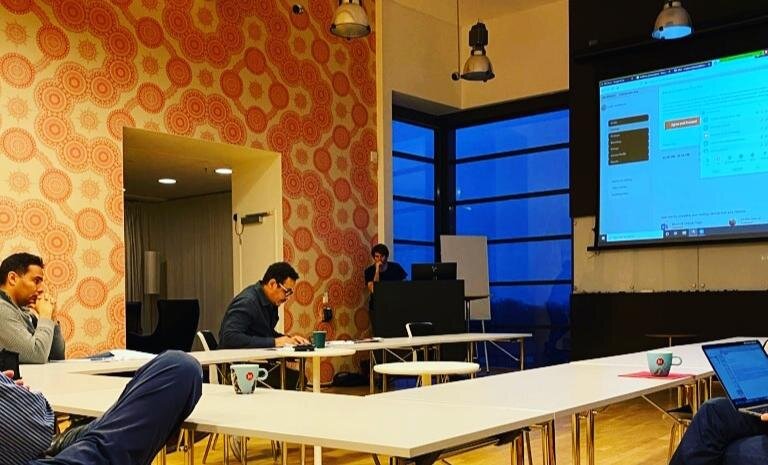 The European Cancer Moonshot is proud to be partners with the Spartacus Cancer Foundation, and their ongoing development of their state of the art Bio-Bank. Members of the Cancer Moonshot Lund team were on hand when the new compressors were being delivered to our partners in Szeged, Hungary.
In September, 2020, the European Cancer Moonshot Lund Center expanded our lab with a new tumor tissue preparation section. With this, we can more efficiently process our samples.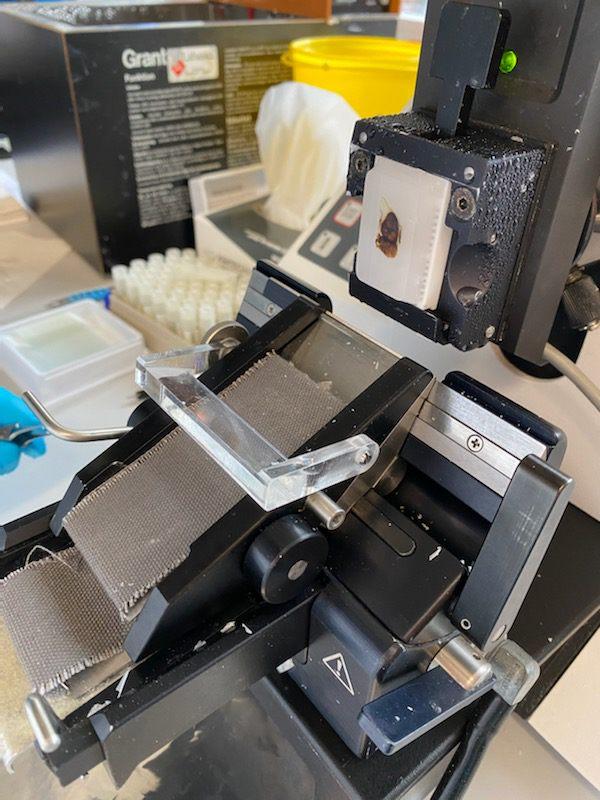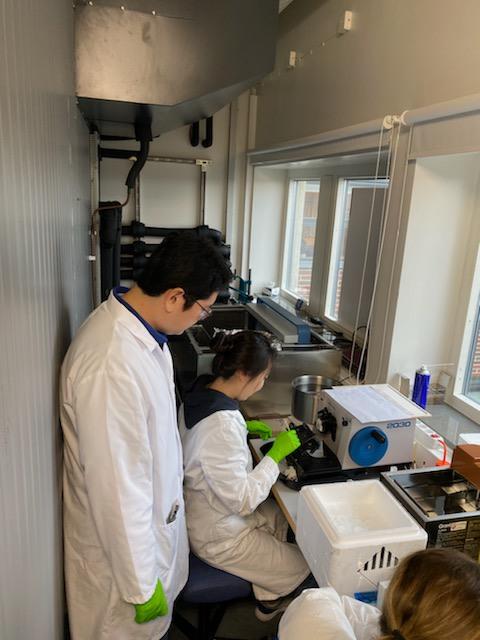 Patients being air lifted from Lund University Hospital.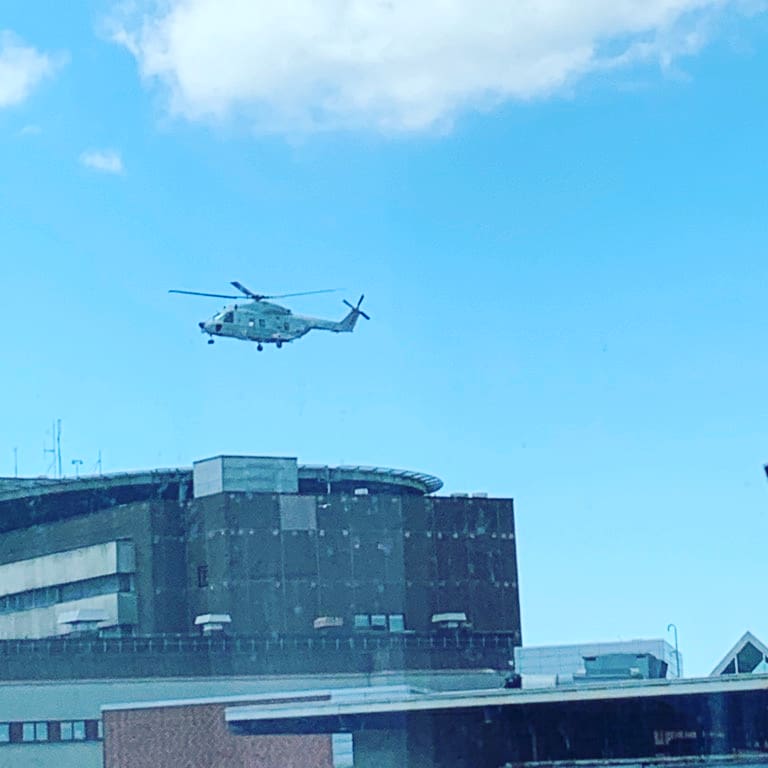 Dr. Gyorgy Marko-Varga and Dr. Johan Malm visiting research partners Inova Cancer Center in Virginia, USA.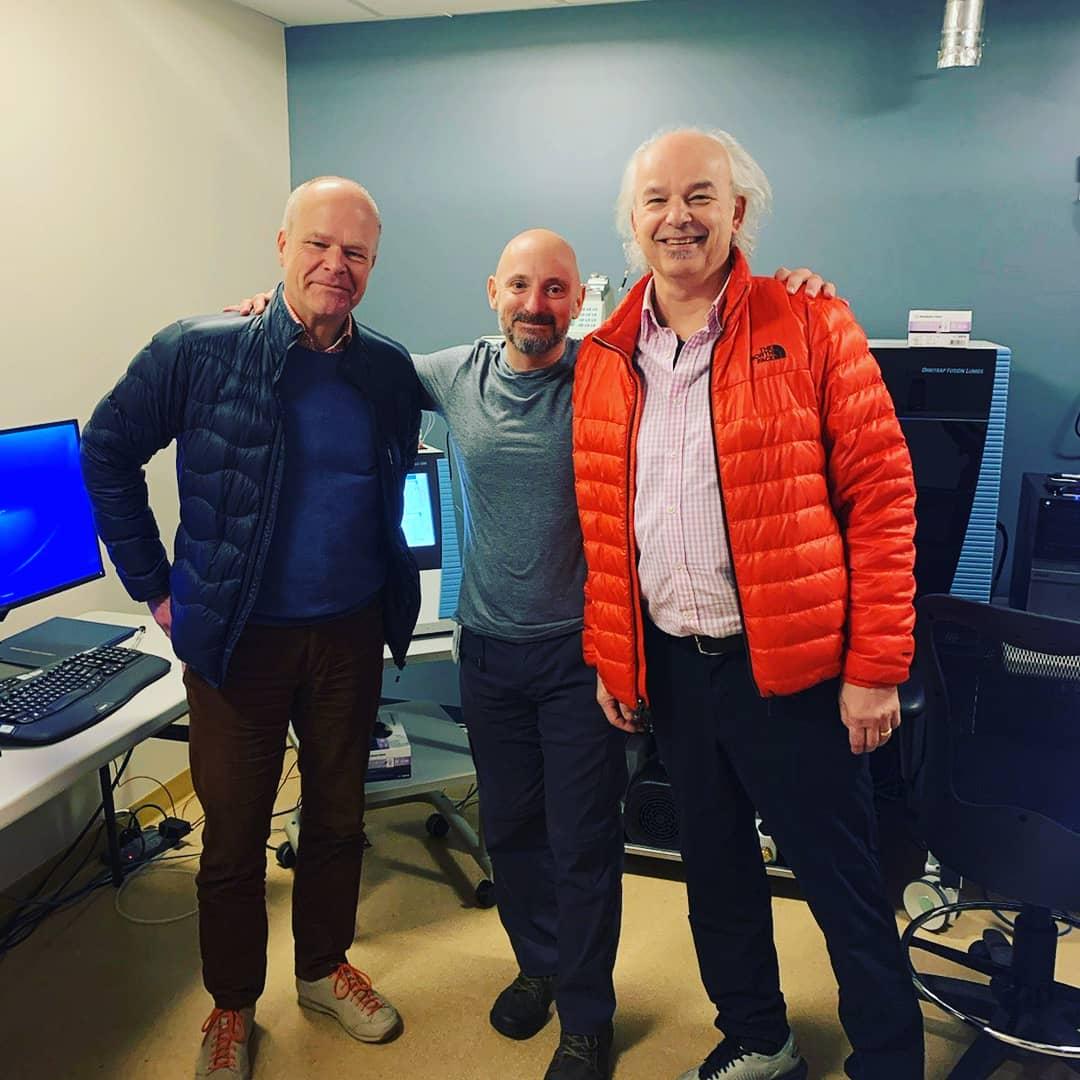 In late 2019, European Cancer Moonshot Lund Center team members were on hand for the founding of the Spartacus Cancer Foundation in Szeged, Hungary.

Featured Videos
Prof. Mark Baker discussing Proteomics at the HUPO conference in Orlando, Florida in 2018.
Publicity in newspapers/magazines/web pages during 2017/2018
https://www.hupo.org/HUPOST/6272223
http://www.lth.se/labib/aktuellt/show-news/article/european-cancer-moonshot-lund-symposium/
http://www.euni.de/tools/jobpopup.php?lang=en&jobid=3119&jobtyp=9&university=Lund+University
http://www.lakemedelsvarlden.se/lund-blir-del-i-cancer-moonshot/
http://news.cision.com/se/bewi-group/r/symposium-i-lund-23-maj-2018-inom-ramen-for-cancer-moonshot—storsta-globala-satsningen-nagonsin-fo,c2516663
https://www.sydsvenskan.se/2017-09-13/lundaprofessor-ska-leda-nytt-cancercenter
https://www.dn.se/nyheter/vetenskap/svenska-forskare-i-jattesatsning-mot-cancer/
https://www.metro.se/artikel/lundaprofessor-ska-leda-nytt-cancercenter-xt
http://www.lth.se/nyheter-och-press/fler-nyheter/article/prof-marko-varga-part-of-cancer-moonshot-initiati/
https://www.dagensmedicin.se/artiklar/2017/09/13/lundaprofessor-ska-leda-nytt-cancercenter/
https://www.hd.se/2017-09-13/lundaprofessor-ska-leda-nytt-cancercenter
www.regeringen.se/debattartiklar/2016/10/nytt-avtal-sverige-och-usa-ska-samarbeta-om-cancerforskning/
Featured Publications
Toshihide Nishimura, Haruhiko Nakamura, Akos Vegvari, Gyorgy Marko-Varga, Naoli
Furuya, and Hisashi Saji. "Current status of clinical proteogenomics in lung cancer", Expert
Review of Proteomics, V-1 I-9, 2019.
https://www.tandfonline.com/doi/full/10.1080/14789450.2019.1654861
Szasz M., Malm J., Rezeli M., Betancourt L. H., Rivas D., Gyorffy B., and Marko-
Varga G., "Challenging the Heterogeneity of Disease Presentation of Melanoma Cancer –
Impact on Patient Treatment" , Cell Biol. Tox., 35. 1, 1-14, 2019
https://doi.org/10.1007/s10565-018-9446-9
Rodriguez Murillo J., Kuras M., Rezeli M. Milliotis T., Betancourt L. and
Marko- Varga G., "Automated Phosphopeptide Enrichment from Minute
Quantitation of Frozen alignant Melanoma Tissue", PLoSOne 2018, Dec 10;
https://journals.plos.org/plosone/article?id=10.1371/journal.pone.0208562
Kuras M., Betancourt, L., Rezeli M., Rodriguez J., Zhou Q., Miliotis T.,
Andersson R., Marko-Varga G ., Accessing Automatic Sample Preparation Technologies
for High-throughput Proteomics of Frozen Sectioned Tissues from Swedish Biobanks", J.
Proteome Res., 2019, 18 (1), pp 548–556
. Sugihara Y.,Rivas D. B., Malm, Szasz M., Kwon H-J., Baldetorp B., Olsson H., Ingvar
C., Rezeli M. Fehniger T. E.., and Marko-Varga G., Endogenous Expression Mapping
of Malignant Melanoma Tumours by Mass Spectrometry Imaging, 2018, Clin Transl.
Med., 7:22, https://doi.org/10. /s40169-018-0201-x
Betancourt L., Kuras M., Rezeli M., Marko-Varga G "Quantitative assessment of urea
in-solution protein digestion reveals superior performance at room temperature over
traditional hydrolysis at 37°C" 2018 J. Proteome Res. Jul 6;17(7):2556-2561
https://pubs.acs.org/doi/pdf/10.1021/acs.jproteome.8b00228
Malm J., Szasz M., Sugihara Y, Kwon H-J, Appelqvist R., andMarko-Varga G,
Biobank Integration of Large-scale Clinical and Histopathology Studies within the European
Cancer Moonshot Lund Center, Clin Transl. Med. 2018, Aug 20;7(1):28
doi: 10.1186/s40169-018-0203-8
WelinderC., Pawłowski K., Szasz M., Sugihara Y., Jönsson G., Ingvar C., Lundgren
L., Baldetorp B., Olsson H., Malm J., Rezeli M., Laurell T., Wieslander E., and
Marko-VargaG, "Correlation Pathology Characteristics to Protein Expression and
"Protein Function in MalignantMelanoma", PLoS One. 2017 Apr 26;12(4):e0176167,
doi: 10.1371/journal.pone.0176167.
Török S., Rezeli M., VegvariA., Watanabe K., Sugihara Y, Tisza A., Marton T.,
KelemenO., Hegedus B., Tovari J., Helbich T, Laszlo V., Paku S., Marko-VargaG.,
Döme B., "Limited tumor tissue dug penetration contributes to primary resistance
against angiogenesis inhibitors", Theranostics., 2017, 7, 400-412
Marko-VargaG., J., "In Memoriam Thomas Fehniger" J. Proteome Res., 2017,
16(1)
Szasz M., Györffy B., and Marko-Varga G., "Cancer Heterogeneity Determined by
Functional Proteomics" Sem Cell & Dev. Biol., 2016, S1084-9521, 16)30270-1. doi: 10.1016/j.semcdb.2016.08.026.
http://www.sciencedirect.com/science/article/pii/S1084952116302701